We want our products to be of high quality
We only use excellent and certified raw materials
The excellent raw material is the basis for the realization of a quality product.
For this reason, Normadent collaborates with primary certified companies in the field of supply of Titanium bars, an excellent material in the dental and medical sector.
All the material purchased from Normadent is certified according to the international standards governing the medical sector.
Prior to accepting the material, this is checked on a documental, dimensional and chemical-physical level.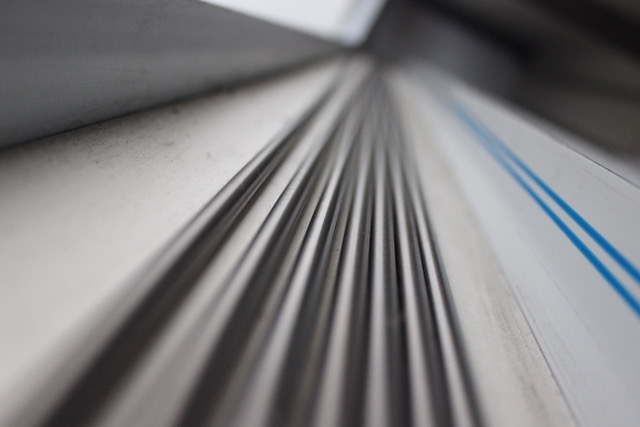 Normadent has carefully selected its partners to create a synergy and have the quality of the final product as their primary objective. Therefore, all surface treatments of Normadent implants are performed by a company of primary importance both at national and international level, which follows a rigorous certified protocol. The implant surfaces undergo a double acid etching or mordanting followed by cleaning with Argon cold plasma.
Normadent technological asset is solely made of machinery from the major internationally recognized manufacturers in the sector.
State-of-the-art instrumentation, therefore, to which Normadent reserves periodic or even daily checks and calibrations – as in the case of "plane-parallel blocks", useful for checking the functionality of the instruments before their actual use. Technology and safety to guarantee the product.
01 CUSTOMISED SERVICE
For Normadent each customer is unique and within the production and delivery activity regulated by the quality management system we create a unique and personalized treatment for the customer.
Normadent also supports its doctors in the operating room by transmitting them, through its products, a feeling of safety and ensuring a long-lasting result over time.
02 CONSULTANCY
Thanks to our long experience in the industry and supported by our medical team we provide an all-around consulting service to solve the most difficult clinical cases.
Always available to the customer, we provide a service at your office or our medical centre to try to understand the needs of the doctor and facilitate him during his work in the operating room.
03 SHIPPING
Every order is important to us. Normadent relies on a standard process to maintain a high-quality standard, which guarantees efficiency in processing and fulfilling the order quickly.
04 DELIVERY AND AFTER-SALES
Normadent guarantees excellent after-sales service, guaranteeing a personalized service to meet the clinician's needs.
Certified dental implants and after sales service to guarantee the highest quality to our customers!